The Four Star Caesar Hotel has been awarded the prestigious Silver Award VisitEngland
The Four Star Caesar Hotel (member of Derby Hotels Collection) has been awarded the prestigious Silver Award for its outstanding levels of service and Hospitality, one of only eight Hotels in London to receive this award. VisitEngland's unique Silver awards are given in recognition of exceptional quality within a property's star rating, or for outperforming a star rating. Serviced accommodation (hotels and guest accommodation) are eligible to receive a Silver award.
The assessment criteria for obtaining a Silver award varies between types of accommodation. However, properties do need to be a member of VisitEngland's Quality Assessment Scheme in order to go for an award.
"We are very proud of this award and it represents a lot of hard work and dedication from our team. It proves that our core principles of doing business work as we put our staff at the heart of everything we do. I firmly believe that Happy Staff will deliver excellent service" the General Manager of The Caesar Hotel said.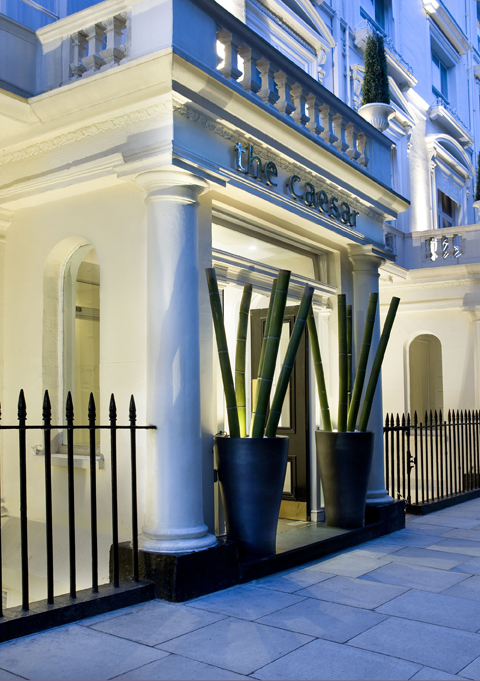 The Caesar Hotel (represented by WorldHotels) is part of the Spanish group Derby Hotels Collection with Hotels in Barcelona, Madrid, Paris and London.
This London jewel that sits proudly in Derby Hotels Collection's portfolio features 140 rooms, a restaurant for 80 diners, a gym, a conference room, and a cocktail bar.
The Caesar has adapted to the restrained and elegant tradition of 19th century British architecture, conserving the building's original façade while, thanks to the aesthetic modernisation undertaken on its interior, characterised by the inclusion of a fresh and innovative design, Derby Hotels Collection has managed to conceive an absolutely contemporary style for this four star hotel in the very heart of London, in Hyde Park to be specific.