Derby Hotels Collection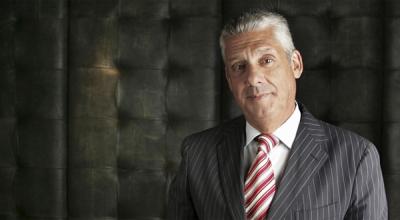 Jordi Clos
The company was established in 1968 with the opening of the Derby Hotel and is now one of Spain's most prestigious hotel chains.
Jordi Clos is the chairman and founder of Derby Hotels Collection, a Catalan businessman closely linked to the tourist sector in Barcelona, who runs the company along with his family in a very personal manner.
As well as a hotelier, Jordi Clos is an Egyptologist, collector and sponsor of art. He chairs the Clos Archaeological Foundation, an organisation that owns the Egyptian Museum of Barcelona, with the largest private collection of Egyptian art in Europe on display to the public and that has been funding archaeological digs in Egypt for over twenty years.
His passion for art and culture led Jordi Clos to create a collection of unique, singular hotels, each one different and with its own personality.
Located in historic buildings, such as palaces, manor houses or emblematic constructions, they house collections of ancient and contemporary works of art, over 5,000 pieces in total, making them small museums of inestimable artistic value. They are all characterised by a sophisticated blend of art, culture and luxury.
Located in major European capital cities, such as Barcelona, Madrid, London and Paris, Derby Hotels Collection owns 22 buildings, including a wide range of tourist apartments under the name Barcelona Apartment, and has over 1,200 rooms and a workforce of 900 employees.
We are sincerely committed towards excellence in service, quality and, above all, continuous improvement in order to ensure the utmost satisfaction and personalisation of our guests.
Derby Hotels Collection is a company that is strongly committed towards the recovery, restoration and promotion of the cultural heritage. Its hotels are good examples. Most are emblematic buildings that have been restored and recovered as cultural heritage to become luxury hotels. Personal projects, implemented in a traditional manner, where art and archaeology play an important role in the name.