The building is located in the heart of Barcelona's commercial and business district, in the most exclusive part of the city.
It was built in the mid-60s and has recently been entirely refurbished, preserving the size of the original rooms .
Its great façade is a classic reinterpretation with five coloured pillars in front of the limestone covering with mouldings and relief.
The Scotch Bar and the Restaurant have been fully preserved, with all of their hardwood panels and carvings. The lobby also preserves its original marble with colour inlays.
The Derby Hotel 4* in Barcelona has 117 rooms and suites, meeting rooms and function rooms, car park and access to the terrace, pool, solarium and gym of the Gran Derby Suite Hotel located just opposite.
 It also offers parking with power socket for electric vehicles with Menneke Type 1, Type 2 32A and Schuko 12A connectors.
Member of: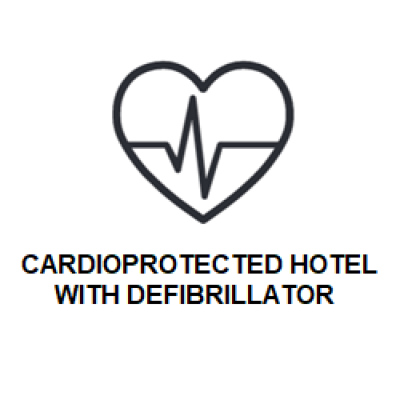 Services
117 rooms and suites
Scotch Bar
Restaurant for groups
Free WiFi in all areas
Meeting rooms and function rooms
Parking with power socket for electric vehicles
Room service
Laundry and ironing service
Small dogs accepted (15 kg.)
Access to the terrace, pool and gym of the Hotel Gran Derby
Cardioprotected hotel with defibrillator and trained staff to use it in case of need