Mission, vision and values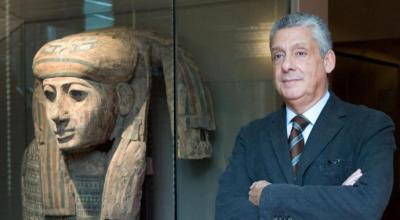 A collection of unique, company-owned hotels in singular locations, with their own personality, committed towards service excellence and united by a passion for art, design and culture.
We are a solvent, profitable, established and family-run company. We employee a team of proficient professionals, who are committed to the project and who share our values to ensure the utmost satisfaction of our guests.
We are an international benchmark of excellence in our sector thanks to our service quality, workforce, technology and results, which ensures our sustainable, organised and controlled growth and enables us to incorporate new business lines and guarantee a generational transition with the right balance of tradition and change, respecting the company values.
Pride of belonging: We are proud to be Derby Hotels Collection. We are brave. We dare to do things differently. We like to be different in everything we do.
Passion for our guests: We are passionate, we are sure of ourselves and we look to the future with confidence. We push the boundaries. We make a difference in the lives of our guests.
Proximity: We take time to listen. We treat everyone individually. We enjoy working with you for joint success.
Effectiveness and efficiency: We simplify things. We are direct and easy to understand. We hone in one what is important.
Commitment: We are open. We say what we do and we do what we say. We like to share and are transparent in everything we do.
Emotional Complicity (EDR): We create open, long-lasting relationships. We believe in commitment, and you can always trust that we will do the right thing. We will be there, whatever happens.
Respect: We treat people and our surroundings with respect. We are responsible. We all work towards success.
Spirit of achievement/Evolution: We seek inspiration anywhere, wherever it may be. We help people to think freely. We anticipate everything that is really important.