Suites Avenue
LUXE APARTMENTS
Barcelona
Located in Passeig de Gràcia and surrounded by international boutiques, restaurants and terraces, it was built in 2009 by the famous Japanese architect Toyo Ito.
Toyo Ito is considered one of the most innovative and influential architects in the world and was awarded the Pritzker Prize (considered the "Nobel prize" of architecture) in 2013.
The luxury apartments stand out for its spectacular undulating façade, a tribute to the architect Antoni Gaudí, one of Toyo Ito's sources of inspiration and admiration. The curved lines are inspired by the forms of nature, as was commonplace in Gaudí's designs, and its pearl colour captures the different shades of sunlight and changes colour depending on the time of day. The façade of the Suites Avenue offers spectacular views of the city and of the imposing La Pedrera building and has become a contemporary gem in the urban network of Passeig de Gràcia.
The interior patio is made of carved quartzite stone and Toyo Ito provided the design of the façade with continuity through the overlayed walls with translucent glass relief. Around the patio, a unique combination of materials: red travertine marble and walnut wood on the floors, and ebony on the walls.
An avant-garde building with 41 luxury apartments and personalised VIP assistance, with exclusive services, a gym, sauna, two outdoor pools, solarium and terrace, car park and a museum exhibiting unique works of Hindu and Buddhist art.
Member of: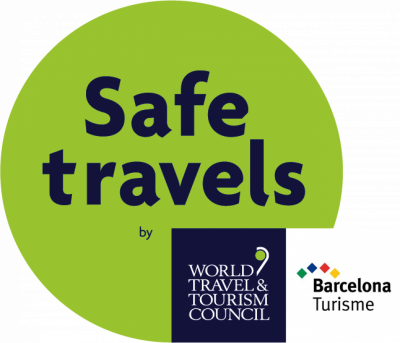 Services
41 luxury apartments equipped with all electrical appliances, furniture and utensils
24-hour reception service
Free WiFi in all areas
2 outdoor pools and solarium
Gym with sauna
Business centre
Breakfast service
Hindu and Buddhist art museum
Parking
Cleaning service
Laundry and ironing service
Small dogs accepted
Treatments cabin Mayan Spa Suite